Expert Tomball Water Heater Installation
NEED A NEW WATER HEATER INSTALLED?
WE GOT YOU COVERED!
First Service Plumbing and Drains specialize in installing water heaters in your home.
We often take hot water for granted, but oh boy, does that suddenly change when it's no longer there! If your water heater suddenly dies, you likely need a quick replacement. First Service Plumbing is here to help with a fast response and quick installation.
Nobody likes a cold shower, but hot water is important for a lot more than just your morning routine, and it often takes losing it to show us just how much we depend on it. From laundry to dishwashing, hot water is important to your life, and no one will get your hot water heater installed better and faster than First Service Plumbing.
Just because your water heater is still running doesn't mean you don't need a replacement. Often, your current water heater will not be enough for your current needs. Maybe your family has grown since you acquired your old water heater, someone in your home uses all the hot water, or you have moved into a new house and the existing water heater just isn't enough for your needs. If any of this describes you, then you may need a new water heater.
Choosing a new water heater for your home is a big decision. This is a significant investment that is designed to last for about ten years, so it is important to pick one that suits your needs. With the many options for capacity and energy-saving features out there, this choice can be a difficult one.
Luckily, First Service Plumbing is here to help every step of the way in finding a water heater that meets all of your needs. Once you have chosen the right hot water heater for your home, we will be here to install it and get your hot water flowing again.
When you're in need of a new water heater, choose First Service Plumbing. Our team has more than twenty years of experience helping Houston homeowners with their plumbing issues. Put our experience to work for you and call First Service Plumbing at 832-793-0393 or request a quote online.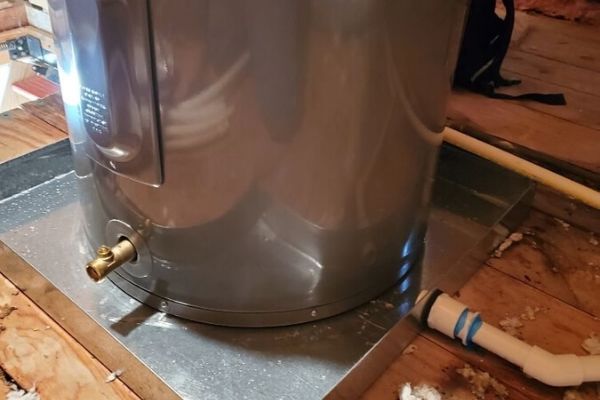 What People Have to Say About First Service Plumbing
"Ron and his team did a great job getting a new water heater installed. I called him on a Friday at about noon and he was here in about 2 hours installing it! Easy install and he was happy to answer my questions about the best ways for the plumbing to work. Thanks again for a quality job and will definitely rehire when services are needed again!"